Revolutionize Your Forex Trading with the Ultimate Supply Demand Zones Indicator
Introduction:
In the dynamic world of Forex trading, mastering the art of identifying supply and demand zones is a hallmark of success. Elevate your trading game with the cutting-edge "OptiZones Indicator" designed for MT5 charts. Unleash the power of precision as you navigate through the vast landscape of supply and demand, enhancing your profitability and strategic execution.
Understanding Supply and Demand Zones:
Discover how OptiZones revolutionizes the concept of supply and demand zones. Unlike traditional support and resistance lines, OptiZones offers a broader area, providing robust support and resistance levels. This innovative indicator ensures that traders can align with zones that suit their unique trading strategies, leading to more informed and successful trades.
Indicator Settings for Customization: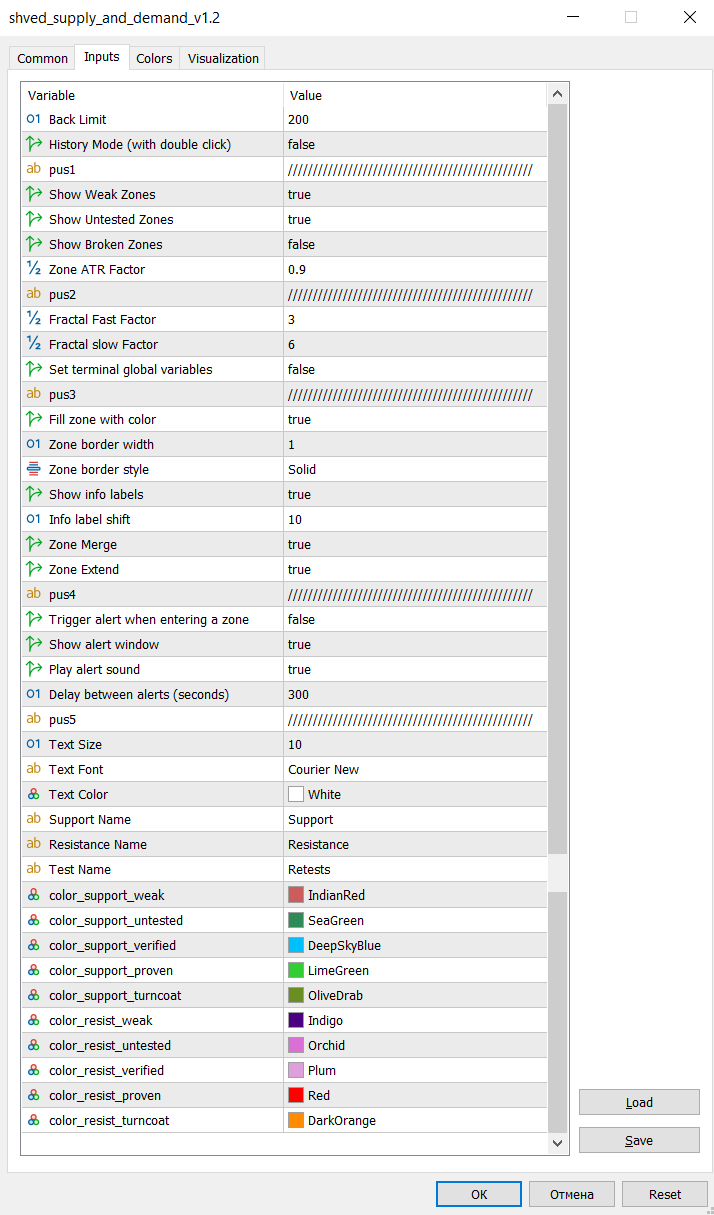 Explore the comprehensive settings of the OptiZones Indicator, empowering you with control and flexibility:
Back Limit: Choose the number of candlesticks for indicator display.
Zone Show Weak: Enable/disable display of weak zones.
Zone Show Untested: Enable/disable display of untested levels.
Zone Show Turncoat: Enable/disable display of "mirror" patterns.
Zone Fuzzfactor: Select the height of supply and demand zones.
… (and more detailed settings for customization)
How to Trade with OptiZones Indicator:
Learn the art of trading Forex using the OptiZones Indicator. Uncover the significance of identifying supply and demand areas on higher time frames, ensuring a more reliable trend analysis. Visualize and plan your trades efficiently with real-time data provided by this versatile indicator, suitable for both novice and advanced traders.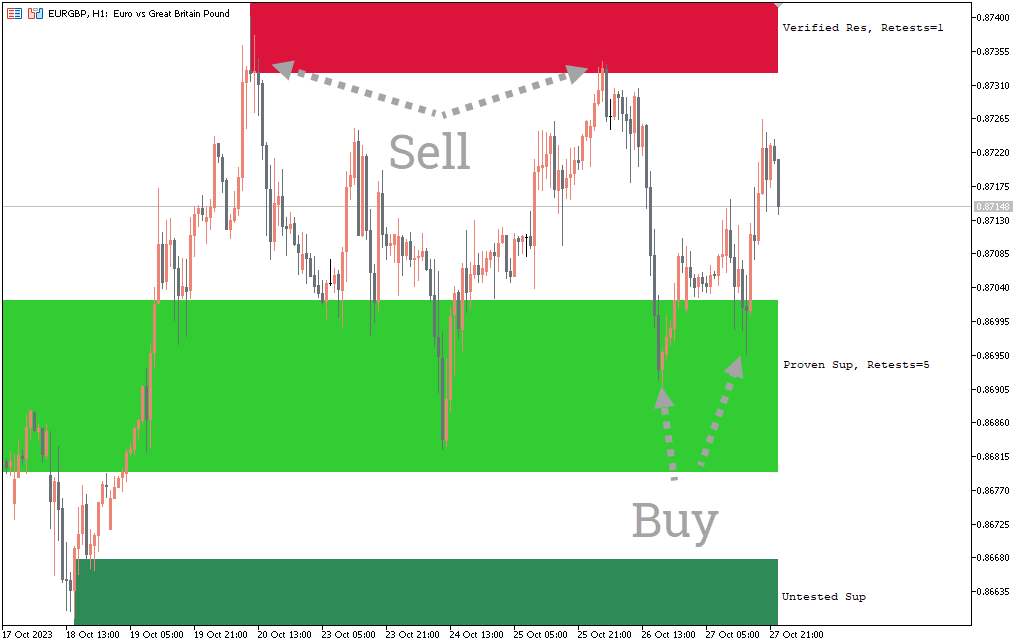 Installation and Customization:
Upon installation, OptiZones Indicator instantly plots all supply and demand zones on the MT5 chart. While initially overwhelming, customization of the indicator's settings tailors it to your specific needs. Witness how supply and demand levels become more accessible and efficient for informed decision-making.
Limitations and Additional Confirmation:
While OptiZones automatically draws zones on the MT5 chart, manual verification by traders is essential. Acknowledge the potential limitations, as market disruptions may occur. Enhance the reliability of OptiZones by incorporating price action for additional confirmation in your trading strategy.
Conclusion:
Embark on a proven strategy with Forex trading using OptiZones. This advanced indicator seamlessly provides traders with crucial information about supply and demand zones, propelling your trading journey to new heights of success.