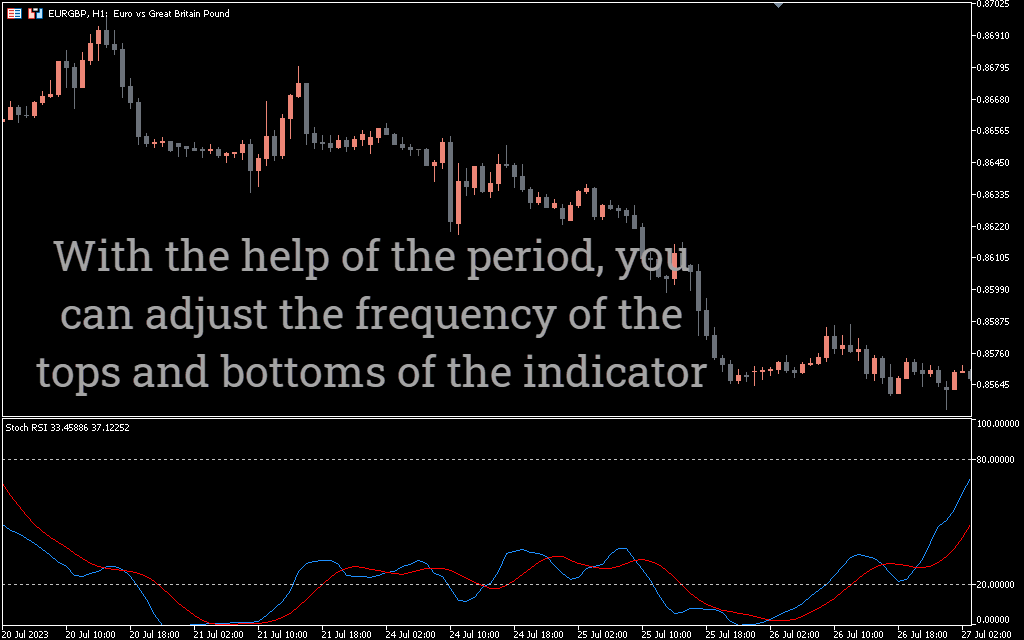 Subtitle: Enhance Your Trading Strategy with the Ultimate Stochastic and RSI Fusion
Are you ready to take your Forex trading to the next level? Meet the StochRSI Indicator for MT5, a powerful tool designed to provide accurate oversold and overbought trading signals for both bullish and bearish trends. This revolutionary indicator combines the strength of the RSI (Relative Strength Index) and Stochastic indicators, offering enhanced precision that surpasses using these indicators independently.
Unlocking the StochRSI Advantage
The StochRSI indicator is an invaluable asset for both novice and experienced forex traders. It excels at identifying overbought and oversold levels, which serve as ideal entry and exit points for trading. Beginners will find the indicator's trading signals highly reliable, while advanced traders can use it to validate signals generated by the standalone RSI and Stochastic indicators. Moreover, the indicator's overbought and oversold conditions can be seamlessly integrated into automated trading systems, streamlining your trading strategy.
Installing the StochRSI Indicator
Obtaining the StochRSI Indicator for MT5 is a breeze. Simply follow these easy steps to download and install it for free. Once installed, you'll have a visual representation on your chart with the Stochastic indicator lines in blue, the RSI line in red, and both indicators' levels denoted by gray dotted lines.
Customizing Your Trading Experience
To cater to your unique trading preferences, the StochRSI Indicator offers customizable settings, including: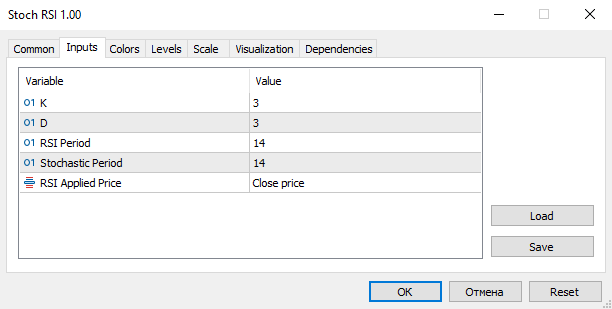 K Period: Adjust the K period for Stochastic indicator calculation.
D Period: Modify the D period for calculating the Stochastic indicator.
RSI Period: Set your desired RSI period for the indicator.
Stochastic Period: Tailor the Stochastic period to your liking.
RSI Applied Price: Select your preferred price type for indicator calculation.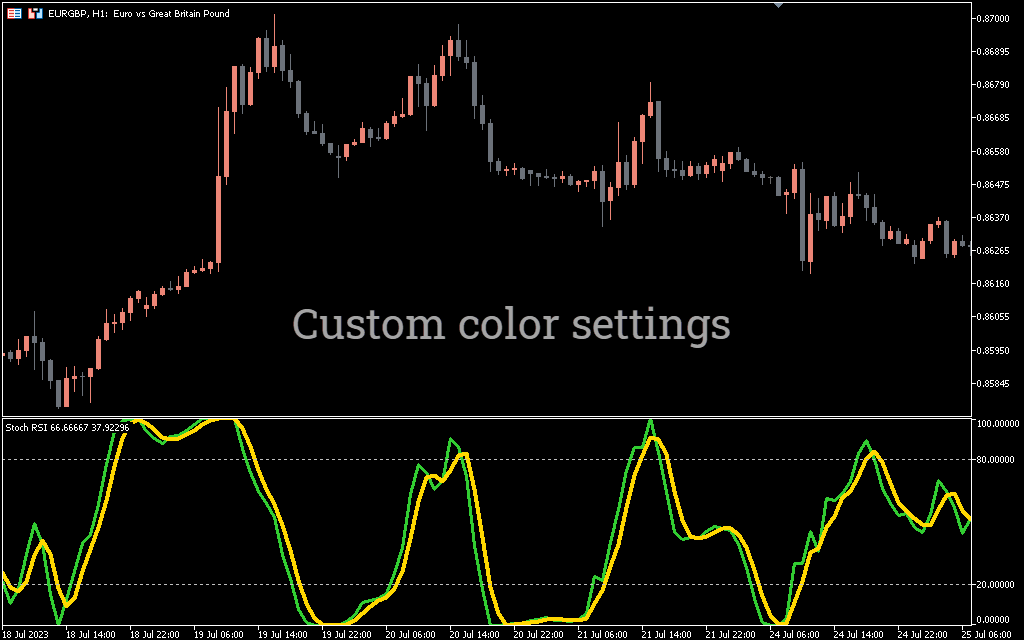 Leveraging StochRSI for Trading Signals
When it comes to trading signals, the StochRSI Indicator provides crystal-clear guidance. For bullish trends, enter a buy position when the blue and red lines cross the 20 oversold level and start ascending. This signifies a bullish trend, and you can ride it until you receive the overbought signal, indicating it's time to take profits. Conversely, for bearish market trends, initiate a sell trade when the indicators cross the overbought levels and start descending. Hold your position until the indicators reach the oversold level, taking the previous swing low into account as a stop loss.
Tailoring Your Strategy
Each currency pair exhibits unique characteristics, so traders should experiment with different indicator settings to optimize their strategy. The StochRSI Indicator stands out with its stable and smooth signals, enabling traders to navigate both bullish and bearish market conditions with ease.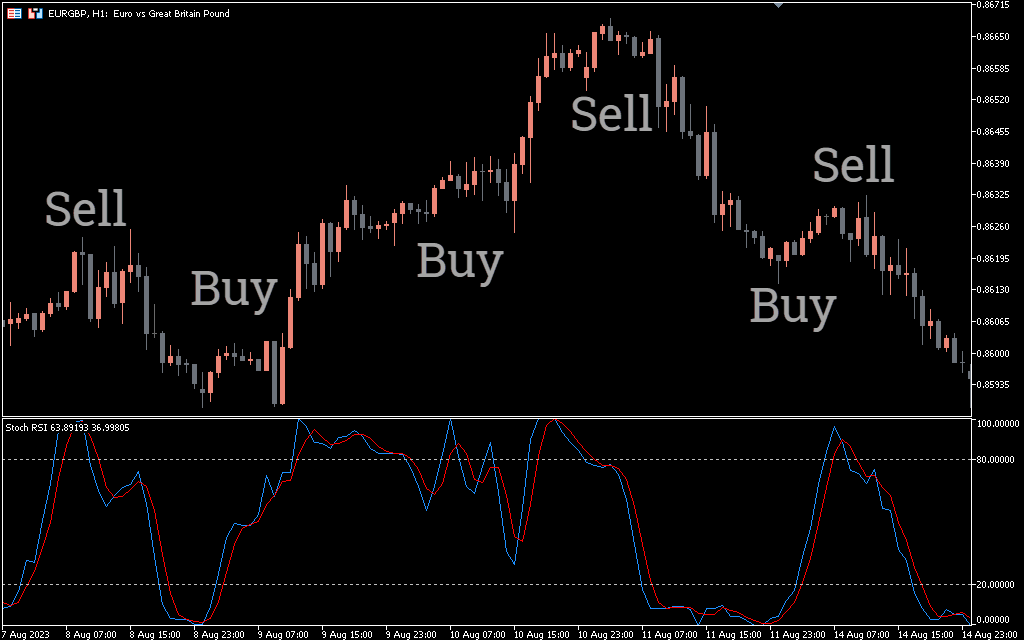 Conclusion: Elevate Your Trading Game
In conclusion, the StochRSI Indicator for MT5 offers superior trading signals and outcomes compared to relying on traditional indicators alone. Although bullish and bearish signals may be less frequent than with the RSI or Stochastic indicators individually, they are more reliable and ensure smooth trading experiences. The non-repainting feature of the indicator makes it a perfect fit for automated trading programs. By downloading and installing the indicator for free, you'll expand your trading capabilities and enhance your success in the Forex market.